Read
here article by Abdul Halim Mohd Rashid in HARAKAH Daily
Excerpts: Read
here for more

"...
Naib Presiden PAS, Haji Mohamad Sabu
menceritakan pertemuannya dengan Ketua Menteri Lim Guan Eng di Pulau Pinang baru-baru ini, dimana
kerana enggan membelanjakan RM100 ribu duit rakyat, Guan Eng lebih rela tinggal di sebuah rumah berusia milik bapanya.

Haji Mohamad Sabu (berangkat)ke Pulau Pinang baru-baru ini kerana hendak bertemu Guan Eng untuk berbincang beberapa perkara mengenai kepentingan bersama kedua-dua pihak.
Haji Mohamad Sabu mengulas:
"Oleh kerana beliau sibuk, beliau meminta saya menemuinya kira-kira pukul 10.00 malam hari itu. Tahu di mana Guan Eng nak jumpa saya? Di restoran McDonald."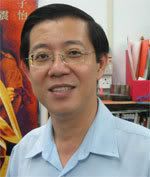 Bagaimanapun, katanya, Ketua Menteri Pulau Pinang itu kemudiannya memberitahu pertemuan itu tidak dapat diadakan di tempat terbuka itu atas nasihat pihak keselamatan.
Memahami perkara tersebut, Haji Mohamad Sabu terus menuju ke rumah di mana Guan Eng tinggal.
Beliau bertambah:
"Di rumah, dia biasa sahaja dengan "seluaq katok" (seluar pendek). Bila saya tengok keadaan rumah yang berusia tempat dia tinggal, saya tanya dia, kenapa tak pindah ke rumah rasmi Ketua Menteri?

Dia (Guan Eng) jawab: 'Susahlah, kalau nak pindah kena perbaiki. Terpaksa belanja sampai RM100 ribu. Takkan saya nak belanja duit rakyat sampai RM100 ribu untuk kepentingan saya'.

Saya rasa sangat terharu mempunyai kawan seperti itu.

Saya bangga kerana dia takut nak belanja wang rakyat RM100 ribu sedangkan Perdana Menteri gasak sehingga RM15.81 juta untuk ubahsuai kediaman rasminya Seri Perdana di Putrajaya.

Saya yakin, Menteri-Menteri Besar kita yang lain (dari PAS dan KeADILan) juga akan memilih jalan kehidupan yang sederhana yang sama seperti dua Tok Guru kita, jauh lagilah menyalahgunakan harta kerajaan. "
Walaupun perkara itu bukanlah perkara baru baginya, memandangkan Mursyidul Am, Tuan Guru Datuk Nik Abdul Aziz Nik Mat yang menjadi Menteri Besar Kelantan sejak 1990 memilih kehidupan yang sederhana .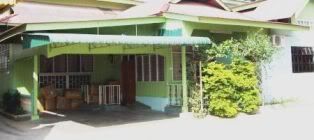 The House of PAS's Kelantan Menteri Besar, Tok Guru Nik Aziz


(Photo courtesy of AlHusseyn Blog)
Begitu juga Presiden PAS Tuan Guru Datuk Seri Abdul Hadi Awang ketika menjadi Menteri Besar Terengganu dahulu, Naib Presiden PAS itu tetap merasa bangga dengan sikap sederhana dan rendah diri (Ketua Menteri P. Pinang) Guan Eng itu...."
Apabila Khir Toyo mula dilantik MB, dia membaik pulih kediamannya dengan menghabiskan wang rakyat RM5 juta.
Menteri Besar Negeri Sembilan, Datuk Seri Mohamad Hassan menghabiskant RM4.5 juta untuk membaik pulih kediamannya.
Pak Lah menghabiskan RM15.81juta membaik pulih kediaman yang baru siap Putrajaya Seri Perdana yang menelan kos pembinaan RM24.17juta.
Najib menghabiskan hampir dengan jumlah jutaan yang sama membaik pulih kediamannya di Putrajaya.Bekas Menteri Besar Selangor,
Datuk Abu Hassan Omar menghabiskan sejumlah wang RM77,642.07 hanya untuk bayaran penginapan di hotel sementara menunggu siapnya pengubah suaian kediaman rasminya. ( maklumat dari Cakap Tak Serupa Bikin )